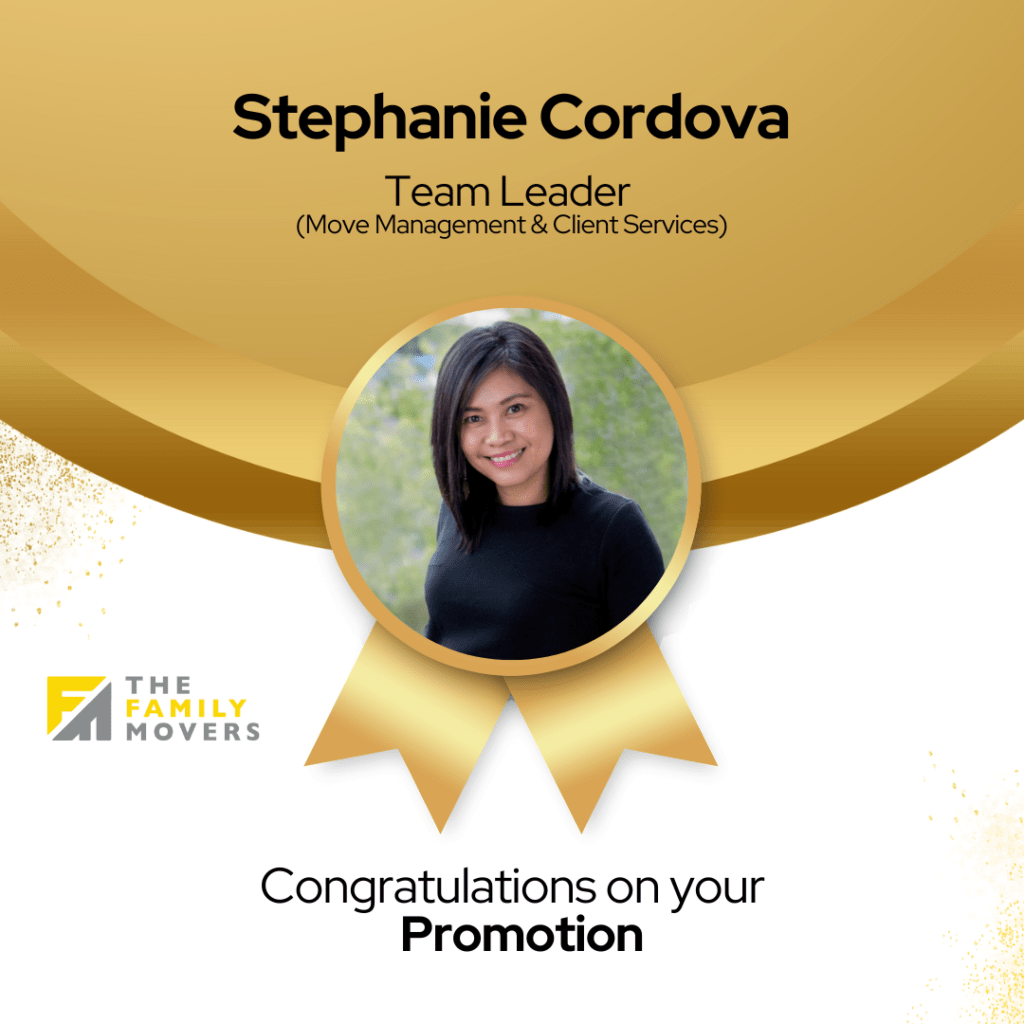 We are delighted to announce the promotion of Stephanie Cordova to her new position as Team Leader (Move Management & Client Services). She has consistently demonstrated excellence and leadership in her previous role as Client Services Executive, contributing significantly to our company's growth and success with our clients & partners. Stephanie was also part of our move management team hence she is no stranger to this.
With proven expertise in tackling complex challenges and fostering a collaborative work environment, Stephanie is well-prepared to take on the increased responsibilities of her new role. We have no doubt that she will continue to excel and bring fresh perspectives to the role and success to her team.
Please join us in congratulating Stephanie on this well-deserved promotion. We look forward to her continued success as she embarks on this exciting new chapter in her career with us.
Thank you.