Migrate to Australia from Singapore, 2023-2024
Thinking of Migrating to Australia from Singapore?
Australia is a very appealing choice for migration due to its vibrant cities, thriving economy, and diversified population.
Not to mention, Australia's great quality of life will open up more opportunities for you and your family. Though, the migration process may be quite complicated as there are various visa pathways to immigrate.
Fret not, The Family Movers is here to guide you and your family smoothly through the migration process!
Why Migrate to Australia?
Education
Australia is well-known for having one of the best education systems in the world, for both domestic and international students.
By providing free or subsidized primary, secondary and tertiary education, Australian maintains a good reputation for high-quality students and learning methodologies. Academic results are not the only priority, but student interaction, learning capabilities, and participation are greatly prioritized as well.
In comparison to their equivalents in other regions of Asia, Australia has a more holistic approach to their education system.
It's no surprise that Australia, as one of the world's largest countries, has a vast variety of climates.
Sydney's typical summer temperature is roughly 26 degrees, while winter temps are a frigid 17 degrees. Melbourne is even cooler, with summer highs of around 26 degrees and winter lows of around 13 degrees – a far cry from Singapore's year-round heat.
If you're looking for temperatures closer to home, Darwin offers average year-round temperatures of 30 to 33 degrees, while Perth summers may reach above 30 degrees, with winters plunging below 20 degrees if you want a little diversity.
As humidity isn't as prevalent in Australia as it is in Singapore, no matter what the temperature says, it'll probably feel less sauna-like.
An exciting lifestyle in Australia is guaranteed no matter what you're looking for.
World's Most Livable Cities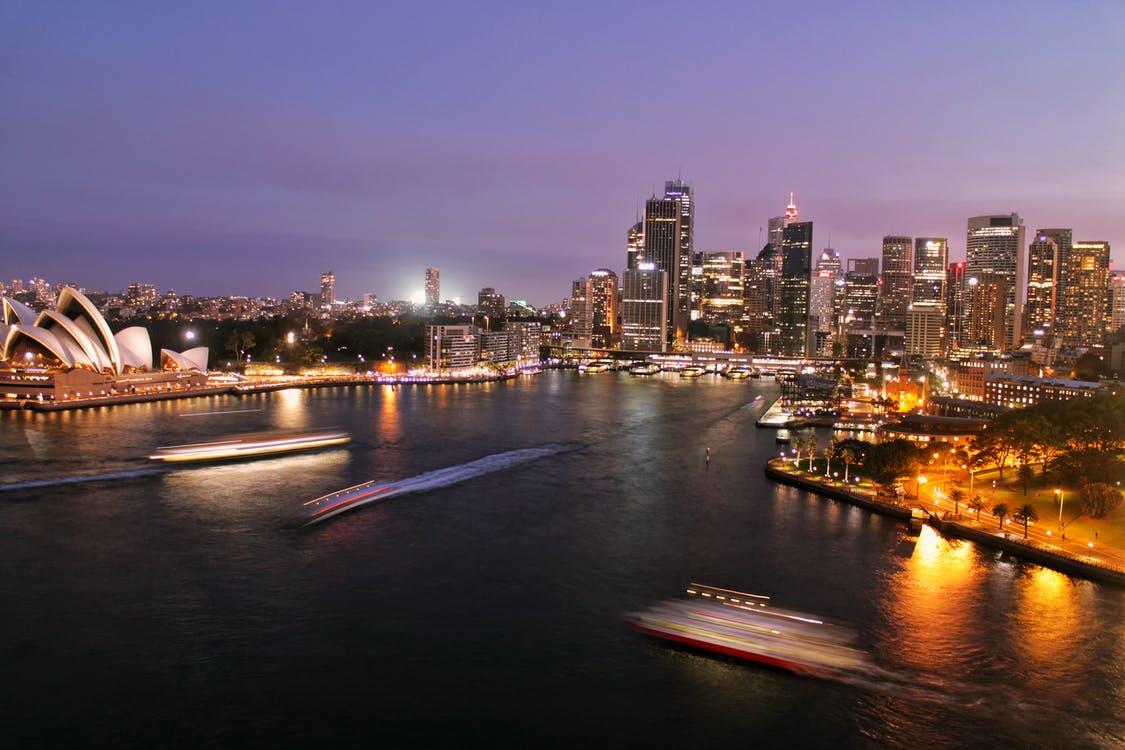 Every year, a handful of Australian cities appear in lists of the world's best cities to live in.
According to The Economist, each city is given a total score out of 100 for stability, healthcare, culture and environment, education, and infrastructure. The total rating for Melbourne was a stunning 97.5, making it one of the best city to live in.
Between Melbourne's coffee culture and living on the beach in Sydney, Australia has it all.
Working in Australia
Many of the high-demand jobs in Australia are comparable to those found in other developed countries. However, certain work-based visas in Australia are only focused on filling skill shortage occupations.
That is a good thing though!
You can find out which specific fields are in demand – and how that can help you receive the visa you need to live and work in Australia.
Let's find out more below!
Australia's Skilled Occupation List
The Skilled Visa to Australia aims to fill skill shortages in the country.
Through the skilled migration program, Australia succeeds in attracting skilled migrants to migrate to Australia, which helps to boost economic growth.
Over 400 occupations are listed on the Australian government's skilled occupation lists. Eligible candidates will have a much easier time obtaining an appropriate visa and finding work as visa holders. Here are a few of the most sought-after jobs:
Bakers, butchers, chefs, pastry cooks

Accountants, auditors, company secretaries and corporate treasurers

Health and social assistance occupations, such as dentist, pharmacist, radiographer, medical laboratory scientist, medical radiation therapist, occupational therapist, optometrist, physiotherapist, sonographer, midwife, registered nurses, child care workers etc.

Architects, construction project managers, surveyors, urban and regional planners

Engineering professionals, including electronics, industrial, mechanical and production

Teachers

Trade workers in multiple fields, including automotive, mechanics, air conditioning, electrical, electronic, telecommunications
Which Visa Pathway Should I Apply For?
Migrating to Australia is a big decision for you and your family and the visa application process can be quite complicated.
Keep reading on to ensure you have a smooth migration to Australia.
Skilled Independent Visa
This skilled visa includes numerous benefits akin to a permanent residency and is very well favored by Singaporeans.
Highly skilled workers who can add to economic development are highly sought after to stimulate Australia's economic growth. Those with in-demand jobs will have the most visa prospects but how will you know if you fit the criteria?
Well, it is essentially a point-based system in which applicants are given points depending on their age, education, experience, and English language ability.
A successful applicant must:
Be under 45 years old

Have a minimum score of 65 (Immigration Points Test)

Be working in a Short-term Skilled Occupation
Australian immigration officials often update both the national and regional skill lists, which determine which occupations are most in demand.
Skilled Nominated Visa
The skilled nominated visa is a permanent resident visa that is only issued to applicants who have been nominated by a state or territory.
It enjoys the same benefits as Skilled Independent Visa:
Work and reside anywhere in Australia indefinitely

Enroll in Medicare, the government-run health care program in Australia.

Travel freely within and outside of Australia.
The application criteria are fairly similar to those used in the independent visa but a state nomination adds an additional five points to an applicant's score, which could make the difference in meeting the 65-point threshold.
Family Visa
Moving to Australia through the family migration scheme is another popular option.
Families of Australian citizens or permanent residents are encouraged to migrate to Australia through this scheme as spouses, dependent children, and parents are given priority to relocate. It also allows additional family members such as elderly and dependent relatives, caregivers, and others to join their families in Australia.
In most cases, a sponsor must prove that they have the financial means to support the family member in Australia for up to two years after they enter Australia.
Family visas that are available includes:
Aged Dependent Relative visa

Remaining Relative visa

Carer visa

Parent visa

Child visa
Partner Visa
The Partner Visa allows an applicant to be sponsored by :
Their Australian spouse

De facto partner

Interdependent partner (Australian citizen, Australian permanent resident, or eligible New Zealand citizen)
Though, the type of visa given will be determined by the Australian Immigration.
Temporary Partner Visa
The temporary partner visa has a two-year validity period.
The applicant's relationship will be evaluated at this time to confirm that they intend to stay with their spouse. A permanent visa will be granted if the relationship passes the test.
Permanent Visa
The permanent partner visa has a five-year validity period. After four years of holding this visa, you will be entitled to permanent residency.
In order to apply for a partner visa, the criteria that will be assessed are :
The financial aspects of the relationship, which includes financial responsibilities

The nature of the household, which includes how household tasks are divided and shared

Social aspects of the relationship, which includes how you are perceived as a couple in public

Nature of the persons' commitment to each other, which includes the willingness to move to another country
Visitor Visa
The visitor visa allows you to visit Australia as a tourist, to see family and friends, or for non-business or medical reasons.
To qualify for this visa you must:
Be able to prove that you are visiting or staying in Australia as a legitimate visitor

Own a health insurance policy

Have no outstanding debts to the Australian government and declare any criminal convictions
A temporary visa will then be given to those who are qualified. The visa holder is allowed to visit Australia as many times as wanted for up to a year and stay for a maximum of three months for every visit.
Migrating to Australia with The Family Movers
Whether you've considered moving to Australia from Singapore temporarily or permanently, there are a few things to deliberate over before packing your bags.
Do you know where you're moving to? How much of your belongings are you bring? Will your treasured items arrive safely? Let's find out how The Family Movers can help you move your belongings with love and care.
The Family Movers is a Singaporean moving company that understands the stress that comes with international migration. Having learnt from years of experience in international moving, The Family Movers will give you the best moving experience.
Check out this quick guide to get you started on your migrating to Australia journey with the Family Movers!
For more details, do contact us and we'll assist you.